Do you have an old car sitting in your driveway or garage taking up space? Maybe it's time to sell it and get some extra cash in your pocket. But where do you start? There are a lot of companies out there that buy cars, but which one is the best for you? If you're looking for a reputable company with a fair price, Brisy Cash for Cars is the perfect option. A car wrecker service in North Brisbane that meets all your needs.
We offer top dollar for cars of all makes and models, so you can be sure you're getting the best deal possible. Plus, we'll take care of all the paperwork, making the process quick and easy. We also offer cash for old cars in Gold Coast and other areas. Read more to find out what makes Brisy Cash for Cars unique!
How Do You Get Cash for Car's North Brisbane?
When you are ready to get rid of your old car, you may wonder what the process is for getting cash for junk cars in North Brisbane. While there are a few different ways that you can go about this, the simplest and most effective way is to sell your car to a reputable car removal company, and you'll find no better option than Brisy Cash For Cars.
The first step in getting our service for scrap car removal in north Brisbane is to contact us to schedule a time for the car to be picked up. Most companies will pick up your vehicle within a few days, but it is always best to schedule this in advance to ensure everything will go smoothly. Once the car has been picked up, we will inspect it and give you a final offer. They will pay you in cash if you accept their offer and take care of all the paperwork.
If you are unhappy with the company's offer, you can always negotiate with them. However, it is essential to remember that we will not budge on their prices, so it is vital to be reasonable when negotiating.
Once you have agreed on a price, the next step is to sign the paperwork. This will include a contract that states the agreed-upon price and terms of the sale. It is essential to read this contract carefully before signing it to understand everything included in the sale. After signing the contract, you will need to provide the company with your car's VIN so that they can process the paperwork and remove the vehicle from your property.
Once the car has been removed from your property, you will need to arrange for a tow truck to pick it up and take it to the company's storage facility. You can bring your car to them so that they can inspect it and give you an estimate of what it is worth. After that, we will provide you with an estimate so that you can decide whether to accept or not.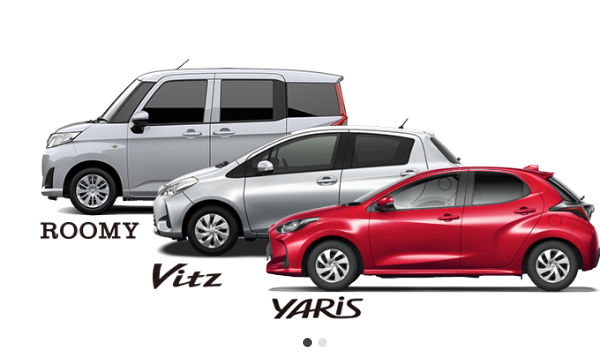 Getting Cash For Scrap Cars in North of Brisbane
When you have an old car, you want to get rid of; you may wonder if Brisy Cash for Cars will give you cash for unwanted cars in Brisbane. The answer is yes! Plenty of businesses out there will pay you the best rates for your junk car.
Getting cash for scrap cars is quite simple; you only need to provide the company with basic information about your vehicle. This includes the make, model, and year of the car, as well as any other relevant details. The company will then estimate how much they're willing to pay for your junk car.
If you're happy with the offer, you need to schedule a time for the company to come and pick up your car. Once the vehicle has been towed away, you must wait for your check to arrive in the mail. It's that easy! So if you've been thinking about getting a service for scrap car removal in Sunshine Coast, North Brisbane, or other areas, don't hesitate to contact us and get started today.
Why Is Brisy Cash for Cars A Better Option Than Going Through A Dealership?
When you sell your car to a private company like Brisy Cash for Cars, Here are the perks that you will get:
You are doing business with a professional buyer who is experienced in negotiating prices and will give you a fair price for your vehicle.
You also have the peace of mind of knowing that the sale is final, and you will not have to worry about the car being sold back to the dealership at a lower price.
Finally, you will not have to pay any fees or commissions when you sell your car to a private company.
While on the other hand, when you go through a dealership to sell your car, you are working with an intermediary interested in making a profit from your sale. The dealer will likely try to lowball you on the price of your car and may even pressure you into accepting a lower price than what your vehicle is worth. You will also have to pay a commission or fee to the dealership, which will eat into your sales profits.
In addition, the dealership may try to sell your car back to you at a lower price if it does not sell quickly, which could leave you out of pocket. Overall, selling your vehicle to a private company is the best option if you want the most money for your vehicle.
Brisy Cash for Cars North Brisbane
So that's pretty much about Brisy Cash for Cars, a company that buys cars from private owners in Brisbane and Toowoomba. We offer top cash prices for all makes and models of vehicles, regardless of their age or condition. You can get in touch with us, provide some basic information about your car, and we will develop a deal for you.
There are no hidden fees or charges involved- the price they quote is the price you will receive on collection. So whether you're looking for auto wreckers in Ipswich or you're looking for car removal services in North Brisbane to sell your car quickly and easily, Brisy Cash for Cars is worth considering. Check out our official website and contact us today!